In reinforced concrete and precast construction the reinforcement has to be installed in the grid the structural engineer determined in his static design. The bars have to be connected in that way, that they stay sure and reliable in the required position during assembly, pouring concrete and during compacting the concrete with the vibrator or on the vibrating table. This can be done in different ways, for example by welding or using plastic clips. But the most common way is with wire in various designs and applications. After surrounding the wire at a crossing point of two bars the wire will be drilled with pliers, drilling device, binding machine or other tools till the connection is save. There is another possibility, which is much more easy:
An extraordinary effective and so a very economical connection method is the Quick Bind. The Quick Bind must not be drilled and no tools or drilling- or binding machines are neccessary to fix the connection.
Because of its shape the Quick Bind is hooked into a reinforcement bar, passes above the crossing or overlapping bar and is hooked again into the frst reinforcement bar. Theoretically that sounds complicated, but the simplicity of the connection is shown in the installation on the right.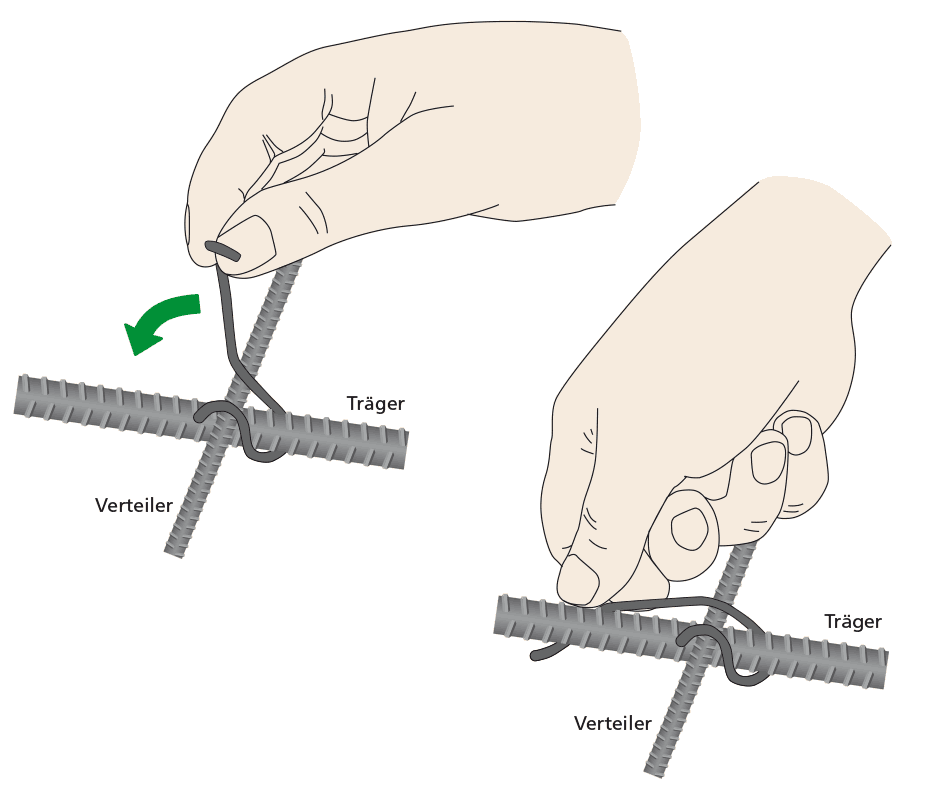 Safe
No more risk of injury on protruding, sharp wire ends
clean
no cutted wire ends laying in the formwork
Without machines
No tools or machines (& no empty batteries) necessary – the hand is the best tool
Comfortable
Also good in corners and niches that are difficult to reach
assemble
time-saving
quick and easy to assemble for a secure connection – two hand movements are sufficient, one operation is saved
flexible
No problem with tight reinforcement

The production
With our team of experienced production specialists and technicians we know, that it is for Quick Binds, a basically simple product, crucially to choose a high quality spring steel wire which has all the time the correct diameter and the correct spring force.
Additionally the correct machine setting is important, because the Quick Bind is bended in a tolerance of tenth millimeters and only a few angle in degrees.
We guarantee that every Quick Bind is produced carefully and that the consistent quality is controlled permanently.
Currently our range of Quick Binds includes about 20 different types in wire diameters from 1,6 to 2,0 mm. Thereof we are producing a few of these special types for different applications according customer request.
The distribution
The Quick Bind is produced since 50 years and in the construction industry used in practically all countries in Europe. On the base of the extensive warehousing in the main warehouse in Klettgau, but also at our partners in Germany and in a lot of European countries the products are available at any time at short notice and on time.
We are your reliable partner.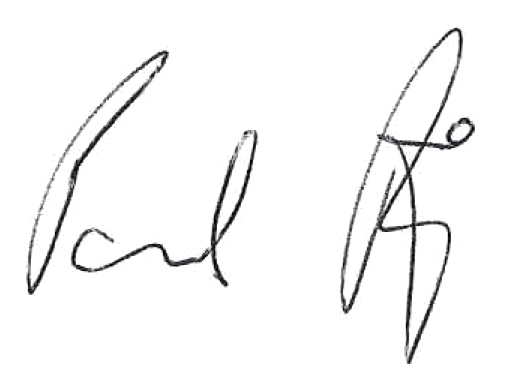 PAUL RIEGER
CEO Kronstadt GmbH